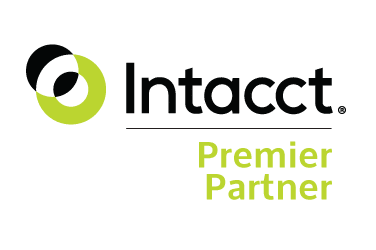 Lancaster, PA — Cargas Systems, an employee-owned business software and consulting company with 92 employees, was recently named to Intacct's 2016 President's Club.
Intacct's President's Club is an annual recognition reserved for an elite group of top-performing channel partners who demonstrate exceptional growth, customer satisfaction and strategic expertise.
Cargas, an Intacct Premier Partner, is one of now 12 North American organizations to receive this prestigious acknowledgement out of hundreds of CPA firms and value added resellers in the Intacct Partner Program.
"The Intacct Partner Program is designed to help channel partners build sustainable excellence and achieve remarkable growth year after year," said Taylor Macdonald, SVP of Channel Sales for Intacct. "Together, Intacct and its partners deliver rapid deployments with unlimited flexibility, real-time and deep visibility into business performance, superior return on investment, and low cost of ownership – all while maintaining industry-leading customer satisfaction. Congratulations to the top partners earning membership in this year's Intacct President's Club. These firms have established their leadership in the market and distinguished themselves amongst their peers in our Partner Program."
ABOUT INTACCT
Intacct is the customer satisfaction leader in cloud ERP software. Bringing cloud computing to finance and accounting, Intacct's innovative and award-winning applications are the preferred financial applications for AICPA business solutions. In use by more than 11,000 organizations from startups to public companies, Intacct is designed to improve company performance and make finance more productive. The Intacct system includes accounting, cash management, purchasing, vendor management, financial consolidation, subscription billing, contract management, revenue recognition, project accounting, fund accounting, inventory management, and financial reporting applications, all delivered over the Internet via cloud computing. Intacct is headquartered in San Jose, California. For more information, visit intacct.com.
ABOUT CARGAS SYSTEMS
Cargas is an employee-owned business software and consulting company specializing in the following areas: Intacct® cloud accounting, Microsoft Dynamics™, custom software solutions, and Cargas Energy mobile and back office software for fuel delivery and HVAC service companies. Established in 1988, Cargas fosters a unique culture of employee ownership, shared values, and a commitment to excellence. This is evident in the quality of service provided to customers, commitment to teamwork, and being named as one of the Best Places to Work in PA for ten years. For more information about Cargas, visit cargas.com.