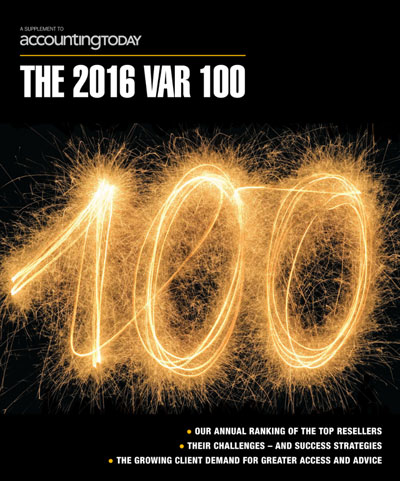 Cargas Systems, an employee-owned business software and consulting company with 92 employees, recently earned recognition and placed 37th in Accounting Today's 2016 VAR 100 list, up three positions from their 2015 ranking.
Accounting Today's 2016 VAR 100 list is an annual supplement which ranks the top North American value-added resellers of accounting and accounting-related software by revenue.
The full 2016 report can be downloaded at http://www.accountingtoday.com.
Cargas contributes inclusion on the 2016 VAR 100 list to attracting and retaining top talent, adoption of cloud based technologies and maintaining top tier statuses within the Intacct and Microsoft Dynamics partner channels.