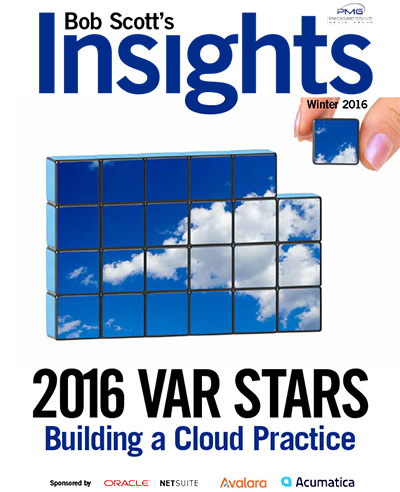 Cargas Systems, an employee-owned business software and consulting company with 90 employees, was recently named to Bob Scott's prestigious VAR Stars list.
Only 100 value added resellers of mid-market accounting software are chosen for Bob Scott's VAR Stars and the selection rests on one basic principal: quality, not revenue, as the deciding factor. There is no ranking to the list.
A variety of criteria is considered in the definition of quality including awards value added resellers have received from vendors, such as Microsoft and Intacct. Additionally, proven growth, leadership in the industry, and development and acceptance of important software products by the resellers are also factors in the VAR Stars selection process. The VAR Stars Special Report and full listing can be downloaded at http://www.bobscottsinsights.com.
Bob Scott has been informing and entertaining the mid-market financial software community with his email newsletters for over 10 years. And he has been covering this market through print publications for 18 years, first as technology editor of Accounting Today and then as the Editor of Accounting Technology from 1997 through 2009. He has covered the traditional tax and accounting profession during the same time and continues to address that as executive editor of the Progressive Accountant.