Lancaster, PA — Cargas Systems, an employee-owned business software and consulting company with 84 employees, is pleased to announce several promotions and new hires. The following individuals have been named to key strategic roles:
Nate Scott Promoted to President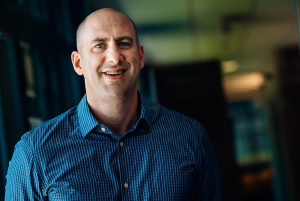 After joining Cargas in 2005 and incrementally increasing his leadership responsibilities over the past decade, Nate Scott has been promoted to President of Cargas.  Formerly Vice President of the Cargas Energy business unit, Scott succeeds Mike Yeager who had served as President and CFO since 2007. Yeager continues as CFO and leader of key initiatives including the expansion of cloud software offerings.  "Mike has been a key contributor to our success for over two decades," said Scott.  "I admire the way he partnered with me to make this transition successful, and I'm excited for Mike to continue to contribute to our company's success."  Yeager added, "Nate has all the necessary top leadership skills for our collaborative culture, size, and growth rate.  I'm excited how we are leveraging the best talents of our top leaders in our collaborative environment."
As President, Scott reports to Chip Cargas, the company's founder, who continues as Chairman & CEO. Scott will provide overall leadership and coordination across all business units and supporting functions to help live the Cargas purpose of Shared Success for employees, customers, owners, partners, and community. Areas include Cargas software in niche markets, Microsoft Dynamics and Intacct accounting and business management software, and related services. Scott holds a Bachelor's Degree in Government & Law from Lafayette College and resides in Lancaster County, Pennsylvania.
Aaron Cargas Promoted to Vice President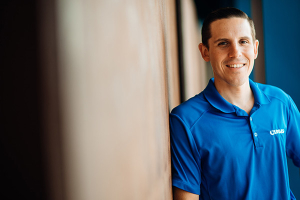 In his new position, Aaron will expand his existing leadership role in product development and Cargas Energy marketing to include leadership of overall marketing for Cargas' full range of software and service offerings as well as corporate communications. Aaron's key responsibilities include: overseeing the company's product development roadmap and processes, designing go-to-market and branding strategies consistent with product direction, and leadership of Cargas' product development and marketing teams. Since joining Cargas in 1996, Aaron has covered a diverse range of management roles and functions, including: strategic consulting, technical development, systems integration and leading complex sales. Aaron holds a Bachelor's Degree in Accounting from Elizabethtown College. Cargas currently resides in Lancaster County, Pennsylvania.
Heidi Bianco, CEBS Named Director of Human Resources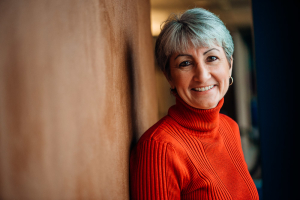 Heidi Bianco joins the Cargas team as Director of Human Resources with over 25 years of relevant experience. In this newly created position, Heidi will lead strategies focused on supporting Cargas' long standing history as a Best Place to Work in PA. Heidi will drive initiatives and programs related to employee engagement, benefits management, training and development, performance management, recruiting and retention, and having fun!
Prior to joining Cargas, Heidi served as the Director of Compliance and HR Consulting at AIA Benefits Group. Heidi holds a Bachelor's Degree in Mathematics from Franklin and Marshall College in addition to a certification as a Healthcare Reform Specialist. Bianco currently resides in Lancaster County, Pennsylvania.
Alex Mobarak, CPA Named Controller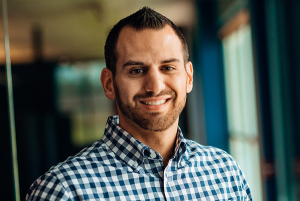 With over a decade of experience in financial management, Alex Mobarak joins the Cargas team as Controller. In his new role, Alex is responsible for accounting operations, financial reporting and analysis, financial planning, budgeting, and information technology. Prior to joining Cargas, Alex served as the Manager of Financial Reporting and Analysis at Drayer Physical Therapy Institute. Alex holds a Bachelor's Degree in Accounting from Temple University.  Mobarak serves as the Board President for Heads Up Lancaster and currently resides in Lancaster County, Pennsylvania.