The Lancaster Barnstormers, Lancaster, PA
Solution: Intacct Cloud Accounting

The Lancaster Barnstormers are a professional baseball team in the Atlantic League of Professional Baseball. Based in Lancaster, PA, the team has been playing at Clipper Magazine Stadium since its inaugural season in 2005, The Lancaster Barnstormers are more than a ball team; their ownership treats the stadium like it is a community center for Lancaster County.
According to Barnstormers' partner Bob Zuckerman, "The Lancaster Barnstormers and Clipper Magazine Stadium have become part of the fabric of the community. Many local businesses and nonprofit organizations hold events at our venue, giving people an opportunity to enjoy the game, mix and mingle, and raise funds."
From school spirit nights and job fairs to employee picnics and special celebrations in luxury suites, the stadium offers a breadth of programs to bring people together.
"We embrace our responsibility to bring great baseball to the community and to create programs and events people can enjoy," shared Zuckerman.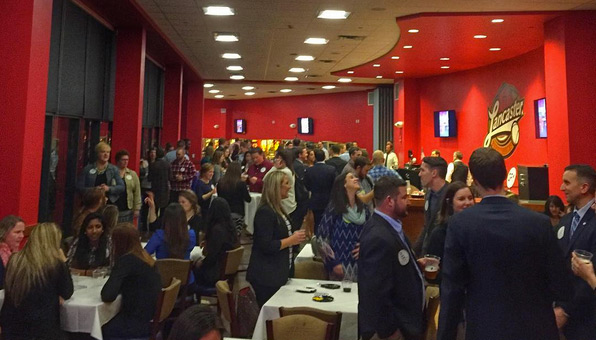 The Challenge: An Accounting System without the Home Team Advantage
Unlike many other Cargas Systems' business software customers, The Lancaster Barnstormers weren't plagued with an accounting system that was deficient. It did what they needed it to do, but it was housed on a remote server over which they had no direct control.
"We inherited the system," explained Zuckerman. "Although we are now independently owned, the team was originally part of a larger organization. All entities within that organization used the same accounting program."
According to The Lancaster Barnstormers' Accounting Manager, Leanne Beaghan, "If there was a power outage or other incident at the server's location, it knocked us down and we couldn't access or input our data. We had to rely on the other organization to resolve issues."
A Home Run Solution: Intacct® Cloud Accounting Software Implemented by Cargas Systems
In their search for an alternate accounting solution that could fulfill all existing functionality of the shared system, and deliver more direct control, The Lancaster Barnstormers selected Intacct® cloud accounting software through Cargas Systems.
"As a community-minded organization, we wanted to do business with a local company who could deliver the solution we needed," shared Zuckerman.
After The Lancaster Barnstormers made the decision, they knew they made the right choice. The transition was smooth and seamless.
"Cargas followed through on every promise and stayed on track with every task and deliverable on the implementation time line," Zuckerman said. "They said the system would go live on February 1, 2016, and it did."
Bob Zuckerman, Partner of The Lancaster Barnstormers

Grand Slam Benefits
Besides satisfying the expectation of having all the capabilities they had with their prior system, the Intacct solution through Cargas also provides additional benefits.
"Because the system is cloud-based, I have the ability to login from wherever I am—even from my mobile phone if needed. That is highly convenient," explained Beaghan. "I also like that there are various licenses available enabling us to control the level of access/security for individuals within our organization."
With Intacct, Beaghan can now provide answers to financial questions from Zuckerman and other managers immediately. The solution provides better visibility into expense lines, making it possible to implement changes in spending more efficiently because they can get numbers faster.
The secure cloud-based system has also enabled a part-time employee to do data entry from her home. Another benefit of the system is its user-friendliness, which makes it easy to train staff.
"I also value the custom reporting capabilities. They're virtually limitless. I feel like I can create reports to draw out whatever data we need with minimal effort," said Beaghan.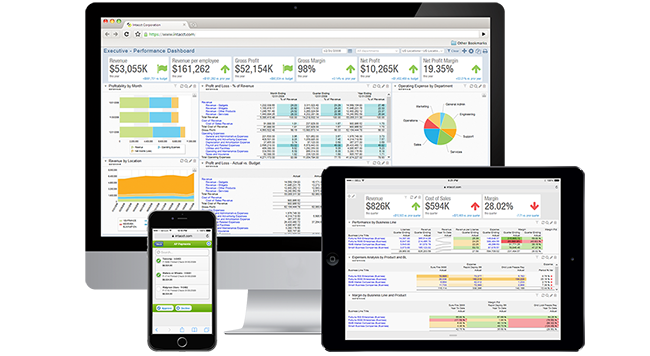 In particular, the Dimensions feature within Intacct has proven a significant above-and-beyond benefit to The Lancaster Barnstormers management team.
It enables them to break down revenue into more granular categories.
"For example, we have dozens of types of sponsorship sales," shared Zuckerman. "Previously, the revenue was all lumped under the bucket of 'sponsorships,' but now we can drill down into the details and see the data for each individual category, such as 'video signs,' 'home run wall signs,' 'concourse signs,' etc. We never had that ability before."
The Lancaster Barnstormers also uses Dimensions to view revenue detail for the various types of game tickets they sell (e.g., 'season tickets,' 'lawn seats,' etc.) and group sales (e.g., 'picnic area,' 'party suites,' 'corporate events,' etc.).
"Our general manager reviews that information weekly," said Beaghan. "And with the ability to add more categories on the fly, we can continually become more detailed in studying our revenue streams."
The Value of Teamwork
According to Beaghan and Zuckerman, the Cargas Systems staff has shown they are team players.
Beaghan said she found it helpful to have such a well-planned execution schedule from Cargas. "They mapped out the entire process so I knew what I had to do on my end and what Cargas would do. As a result, we stayed on the time line and hit our 'go live' date with no problem."
Cargas's responsiveness throughout the transition also made an impression.
"With any software implementation, you expect some hiccups. We had very few issues—and Cargas not only tackled them directly, but also followed up to make sure all was O.K.," shared Zuckerman. "It's nice to be treated professionally and to have people listen to you."