Intacct Implementation Time
In the past a basic implementation of a mid-market accounting or enterprise resource planning software was a lengthy process, 4-6 months. Stated on the Intacct website – with a proven methodology and repeatable process, you can be up and running with Intacct in as few as 60 days.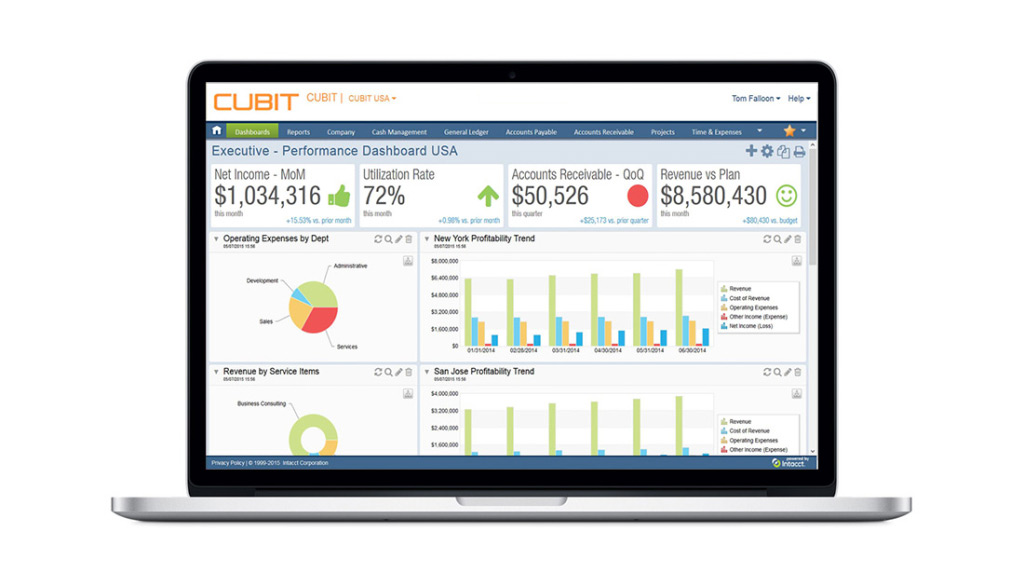 Intacct (2 – 3 Months)
50%
Traditional ERP (4 – 6 Months)
100%
The Reality
While it is feasible to be up in running on Intacct in 60 days keep in mind that this requires collaboration, no delays, and good planning to ensure everything falls into palce. The truth is that most implementations will take 90 days (3 Months) or more for a successful implementation.

It is important to understand that the complexity of your business will have an impact on the overall timeline. For example additional Intacct software features, integrations to other business systems and custom development will all add additional time to your project.
Another thing to consider is that implementation is a collaborative process that will require work from both companies to make it successful. So this requires your team to have availability and be proactive in tasks like defining requirements, process review, training, defining chart of accounts, desired reporting, providing data, and testing. So consider these factors when planning on how long the Intacct implementation will take.
Implementation Process
The implementation process is defined in a scope of work based on Intacct's project management phases below. This will include tasks, deliverables, responsibilities and dependencies all laid out in a project proposal.
Define business process flows and requirements
Define Intacct Dimensions
Define chart of accounts
Set go-live target date
Provide initial training through online Intacct University courses
Set up and configure application to meet requirements
Upload initial data, including chart of accounts and master records
Continued training provided through online Intacct University courses
Training supplemented by Cargas-provided training
Make sandbox copy of configured environment available
Perform test transactions to validate solution works as expected
Upload open balances for receivables and payables
Cutover (begin using live environment)
Cutover support provided by Cargas
Transition to support
Additional Cargas consulting services available on request
At Cargas Systems, we're experts at helping businesses implement Intacct cloud accounting software. Our team of CPA's, MBA's and other experts understands business and finance in a way that is unmatched by other software companies. That means we're uniquely qualified to help you implement and customize Intacct in a way that will transform your business.
To learn more about Intacct and Cargas consulting services, call 888-611-3138 or contact us online. We look forward to answering all of your questions.