Work Smarter
A business process analysis is critical to the success of a new software implementation. By identifying your process we can adapt the software to meet your specific needs. In addition we uncover opportunities to streamline and automate tasks.
Business Process Workshop
Our business process consulting is best conducted in an collaborative group setting. This includes the executive sponsor of the project along with key people representing all areas of the business. The business process workshop answers the following questions:
Who are the people and systems impacted by the business process?
Where are the people and systems?
What are the business processes and when are they completed?
Why? – The company objectives driving the process.
The question of How is determined later by the solution vision, scope, schedule and tasks.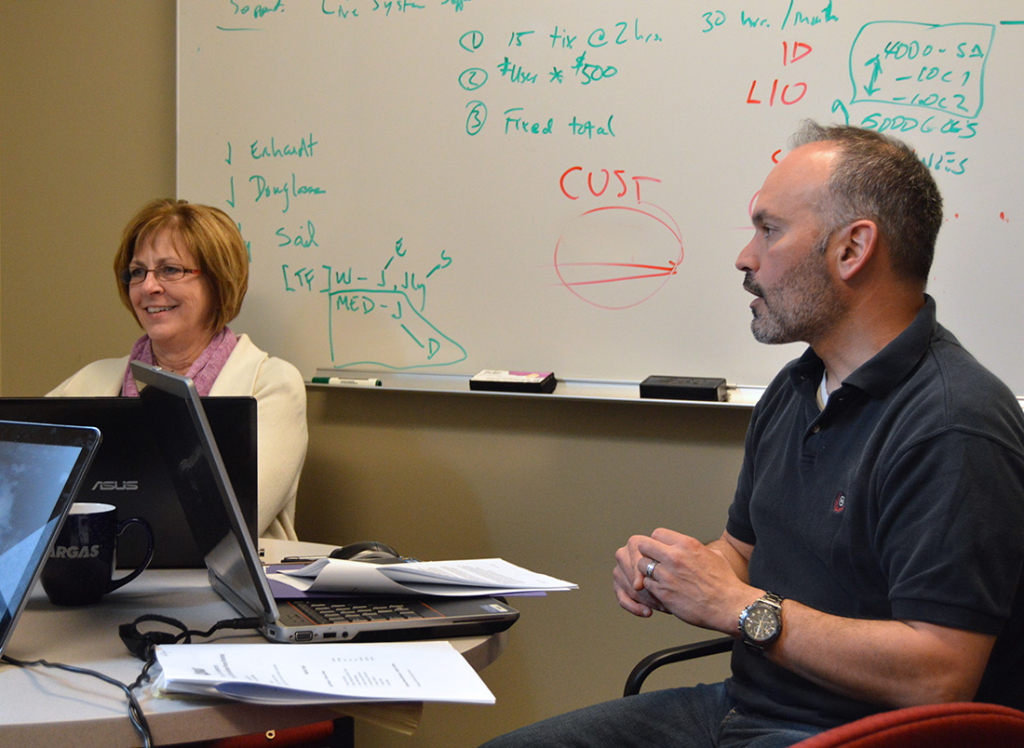 Mapping The Business Process
During the business process workshop, we will collaboratively map the current business process across all departments.

Manufacturing or Inventory
Ready To Streamline Your Business Process?