Intacct Core Financial Features
Intacct's online accounting software is built on a multi-dimensional general ledger taking core financials way beyond the realm of most cloud ERP software programs.
Additional Intacct Modules
Add more advanced financial capabilities as your business grows, scales, and evolves, Intacct is there to enable and support your success.
Cargas Intacct Products
Our technical team is certified in Intacct's platform services and brings applications to run natively in the Intacct interface.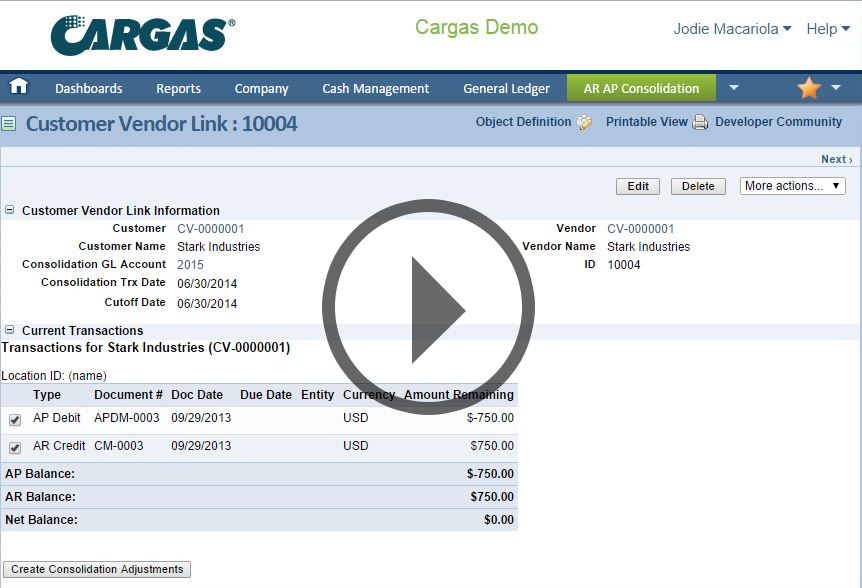 Cargas AR AP Consolidator
Cargas AR AP Consolidation helps businesses with multiple customers who are also vendors. It provides the ability to link customer and vendor records and create matching adjustments enabling customer invoices and vendor bills to be cross-applied. This avoids the inefficiency of the exchange of payments for both a customer invoice and a vendor bill.
Price: $1200/year
Cargas AR AP Consolidator Data Sheet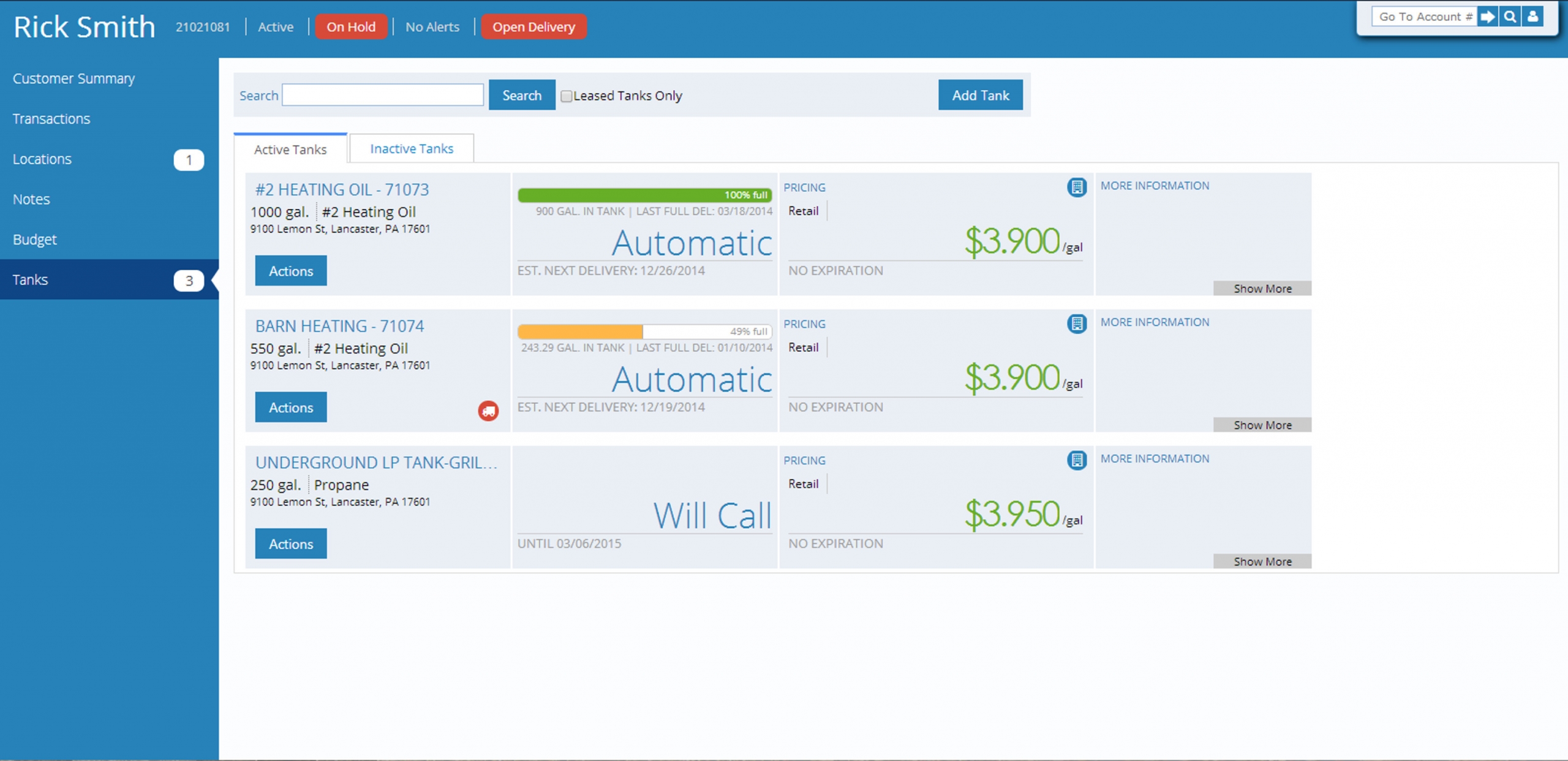 Cargas Energy
Cargas Energy is the leading software and mobile technology for residential, commercial and wholesale distributors of heating oil, propane, motor fuels and HVAC service companies. Cargas Energy automates and manages the energy industry's operational needs across all areas of your business. Our scalable, easy-to-use back office and real time mobile solutions provide proven advantages to manage, grow and diversify your business.
Price: $2500 per user – "Request more Info" for a personal estimate.
Is Intacct Cloud Accounting Right For You?
cargas-admin
Webinar: Nexonia and Intacct Deep Integrations in Time and Expense Management Many organizations spend hours processing manual expenses and timesheets. In addition to time lost and budget impact, they experience a lack [...]
cargas-admin
Intacct Dimensions: A Better Way To Report And Analyze FinancialsIntacct is an ideal accounting software solution for a wide range of companies and industries. As a cloud-based software, it's flexible, scalable, and remarkably adaptable. What [...]
cargas-admin
The Lancaster Barnstormers, Lancaster, PA Solution: Intacct Cloud Accounting The Lancaster Barnstormers are a professional baseball team in the Atlantic League of Professional Baseball. Based in Lancaster, PA, the [...]
Find out why working with a partner like Cargas could improve your implementation speed, success rate and save you some money along the way.
Six costly problems that keep CFO's awake at night… and how they get back to business and get some rest.