Introducing Microsoft Dynamics 365 (CRM)
Microsoft's latest advancement in CRM including Sales, Customer Service, Field Service, Project Service Automation and Marketing applications.
Why Dynamics? Advantages of the Microsoft Platform.
Microsoft CRM Is Now Dynamics 365
Work Seamlessly With Other Dynamics 365 Applications Including Marketing, Customer Service, Operations And Financials.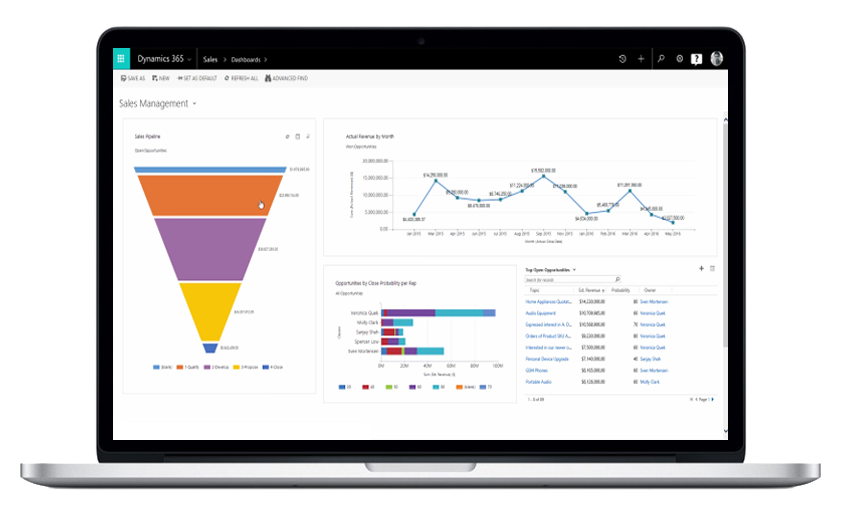 Cloud or On-Premise Platform

Mobile & Tablet Apps

Reporting & Business Intelligence

Sales Management

Social Media Management

Outlook and Office 365 Integration

Customize Any Area Of Your Business With XRM
Proven Team, Process & Results
At Cargas Systems our award winning consulting team starts by focusing on your people and process first. This helps us build and adapt a CRM solution to your specific needs and recommend post implementations services.
Featured Success Story
Flagger Force
"We have consistency and can get more detailed information at a faster pace than before," explained Moran. "By lessening the time employees have to spend on administrative tasks and back-office work, our team can focus more on talking with customers and on our high-value business development efforts."
Is Microsoft Dynamics 365 (CRM) Right For You?
cargas-admin
What Is Microsoft Dynamics 365? – An Overview Inquiring minds want to know, "What is this thing called Microsoft Dynamics 365, and what does it mean for my company?" We believe that's a [...]
cargas-admin
What is Microsoft Dynamics? Microsoft Dynamics provides a way to revolutionize your business through streamlined software applications, including enterprise resource planning (ERP) and customer relationship management (CRM) software. Microsoft Dynamics includes several separate [...]
cargas-admin
New Microsoft Dynamics CRM Features - Dynamics 365 For Sales Dynamics CRM functionality is now included as a part of Dynamics 365, a suite of intelligent business applications. New App Model [...]
ClickDimensions Email Marketing and Marketing Automation for Microsoft Dynamics CRM empowers marketers to generate and qualify high quality leads while providing sales the ability to prioritize the best leads and opportunities.