Microsoft Dynamics CRM provides growing and mid-market organizations a powerful platform to manage business relationships and data associated to them. It not only equips teams to be more productive and educated, but also gain deeper insights into the entire customer relationship across multiple business units. The sales automation, customer service and marketing modules align and streamline the way we communicate with customers, prospects and team members.
When asking the question of why businesses choose Microsoft Dynamics CRM over the competition? It's fairly simple:
Familiar and intuitive user interface that ranks among the highest in user adoption.
Connection with other Microsoft tools, such as Microsoft Outlook, Microsoft Office 365, Windows Server, Microsoft Exchange, Skype for Business, Microsoft SharePoint, and Yammer is a huge advantage.
Flexible architecture allows for easy customization so you can tailor the application to your specific needs.
Microsoft Platform
One of the biggest advantages of Microsoft Dynamics CRM is the integration with the Microsoft stack. Most notably Microsoft Outlook and Office 365.
Microsoft CRM turns Microsoft Outlook into one place where you manage Customer information, Email messaging, and Calendar scheduling. Its familiar interface can be accessed from within Outlook or any internet connection.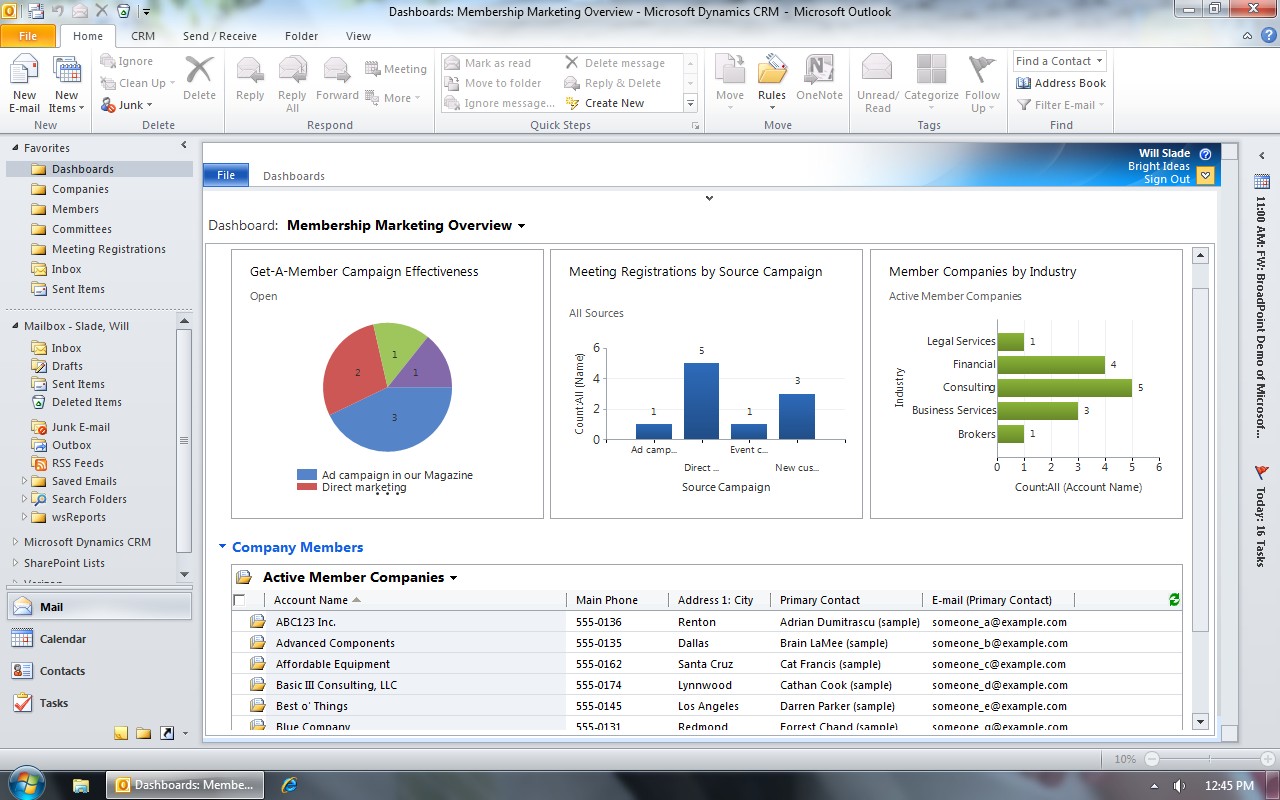 In addition to delivering increased productivity, CRM and Office 365 work together to provide sales professionals the Office tools they already prefer: Excel, Outlook, OneNote, PowerPoint, SharePoint, Skype, Word and Yammer.
Capabilities
Sales
The Microsoft Dynamics CRM sales module manages your sales process. The process-driven user interface simplifies the lead qualification process and helps drive successful conversion of leads to customer accounts. The opportunity management area contains a built-in process header that can be used to manage opportunities through various sales stages and steps.
Marketing
The marketing module offers the ability to effectively manage leads, contacts and campaigns, including customer and prospect segmentation and campaign planning and execution. It also provides analytics, reporting and seamless collaboration between marketing and sales.
Customer Service
Customer service offers tools to help companies manage the support and retention phase of the customer lifecycle. The process-driven user interface helps streamline the case management process to address and deliver consistent, efficient customer care.
XRM – Extending CRM
XRM is a powerful and customizable platform where you can define and manage the relationships between anything important for your organization to manage information. This provides the ability to manage other areas of the business that don't typically fall within the realms of sales, marketing and customer service.
Insights
Microsoft Dynamics CRM provides a range of insightful business intelligence capabilities including real-time dashboards, inline data visualization, flexible reports, and in-depth analytics, so your organization can identify key trends and track key performance metrics.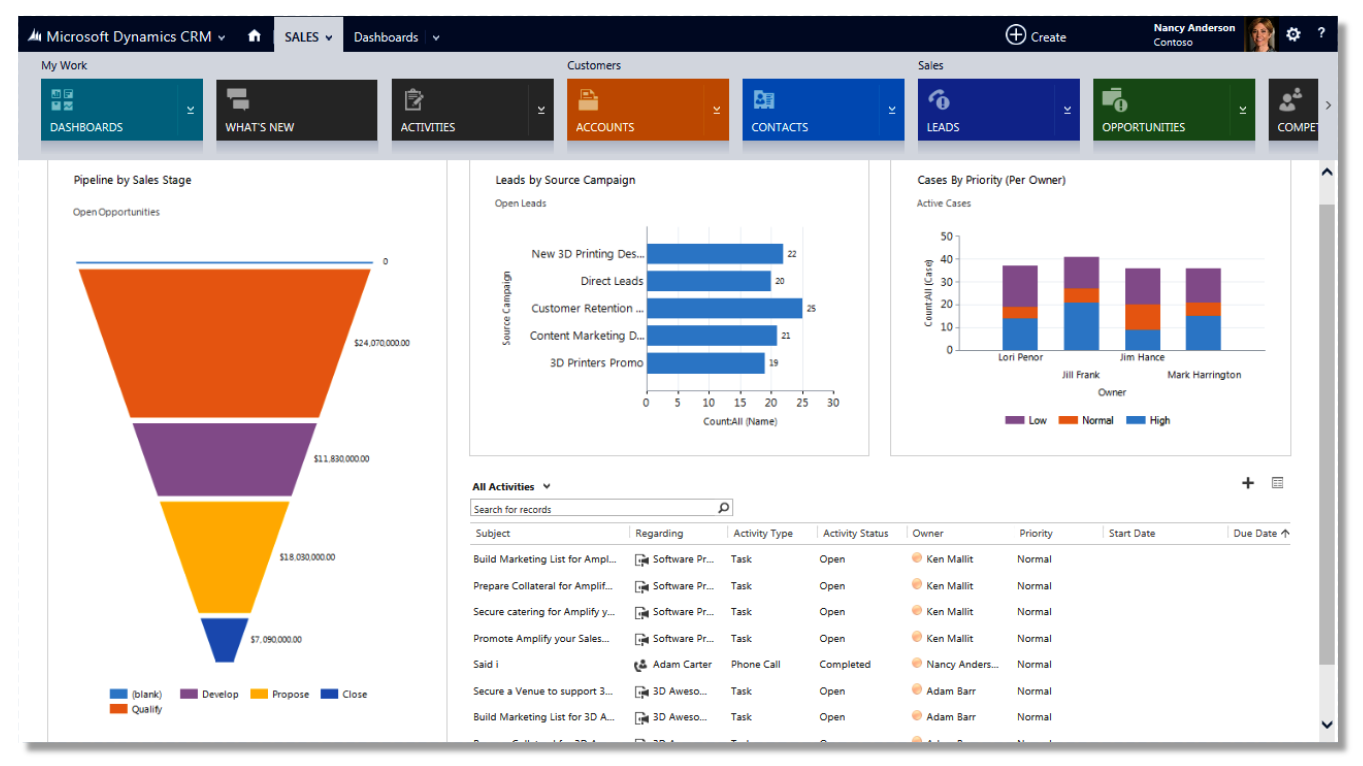 Cloud & On-Premise Deployment
With the choice of cloud, on-premises and partner-hosted deployment options, Microsoft Dynamics CRM allows you to select the best model for your organization. Businesses can also access Microsoft Dynamics CRM from Outlook, a web browser, or any Internet-enabled mobile device. Simply put, Microsoft Dynamics CRM offers you choice.
Partner
Microsoft has thousands of partners in over 82 countries that sell, service, and support Microsoft Dynamics CRM. As the first certified Microsoft Dynamics CRM Partner in the world, the Cargas CRM team of consultants and developers has experience and expertise to help access your business processes and tailor a CRM solution specific to your business needs. Whether it is a rapid implementation or a complex customization, our proven process and adaptable project management keeps projects on track and helps you get the most out of your system with the least amount of disruption.
Why do businesses choose Microsoft CRM?
It is easy to use, integrates to Microsoft products you already own, it's flexible, and provides you the choice of deployment options. Ready to learn more? Contact us to discuss how Microsoft Dynamics CRM can transform the way you do business.