Commitment To Community
We encourage and support our employees who contribute their time to programs that they are passionate about, and several are active board members for non-profit organizations in the community.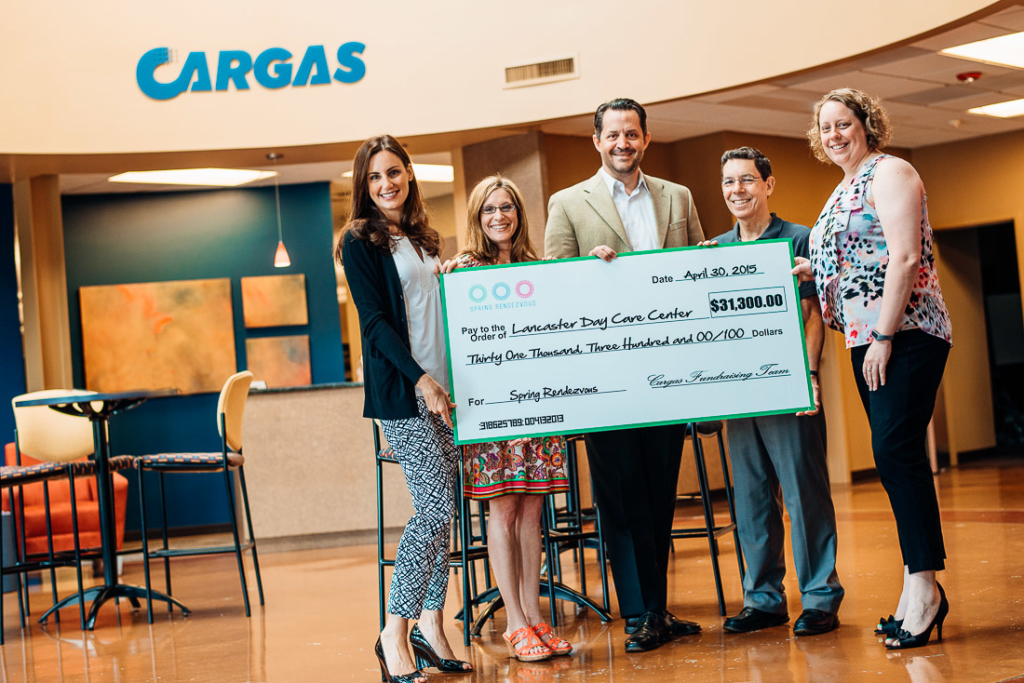 Charitable Causes
Cargas actively supports charitable causes throughout the community both as an organization and through its employees. We have an annual budget dedicated to sponsorship, and for the last five years we have elected a charitable organization — often a local environmental cause — to send a substantial donation to in lieu of holiday gifts on behalf of our customers.
Members of our team are active in several annual fundraising programs for the American Cancer Society, United Way and Hospice of Lancaster County, and the company often matches contributions in support of employee efforts.
Annual Employee Fundraiser
Every spring, Cargas hosts a fundraiser called Spring Rendezvous. The fundraiser is held at the corporate office in Lancaster, PA and draws about 250 people from the community. Each year, proceeds benefit a local beneficiary. The format is cocktails, food stations, live music and an auction and it's entirely organized and run by the employees. Each year the company chooses one nonprofit within Lancaster to be the beneficiary.
Supported Causes
The following list is some of the organizations and causes Cargas has supported through donations of time and money:
United Way of Lancaster County

American Cancer Society

Hospice of Lancaster County

American Red Cross – Japan Relief Effort

Susquehanna Association for the Blind & Vision Impaired

L.I.V.E. Lancaster

Allegro Chamber Orchestra of Lancaster

Lifesteps

Southern Manhiem Township Fire Department
Fulton Theatre

Dave Nelson Scholarship Program

Hershey Story Capital Campaign

Lancaster City Police

Challenger Little League of Lancaster County

Johns Hopkins Children's Center

James Street Improvement District

Thaddeus Stevens College

Garden Spot Village
Hempfield High School

Penn Manor School District

Tel Hai

Lampeter Strasburg Boosters

Project Hospitality

Junior Achievement

American Heart Association

Messiah College