Sage Intacct's Core Financial Features
Sage Intacct's online accounting software is built on a multi-dimensional general ledger, taking core financials beyond the capabilities of most cloud-based ERP software programs.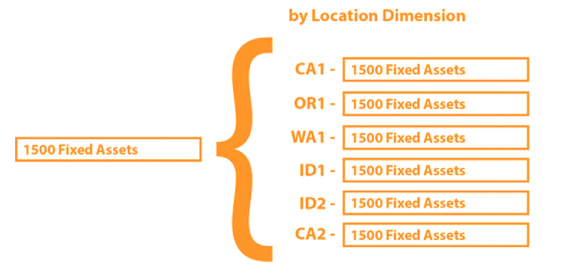 General Ledger
Sage Intacct's general ledger was built to be different, bringing you greater visibility, scalability, and flexibility. Sage Intacct's revolutionary general ledger design enables you to use dimension values.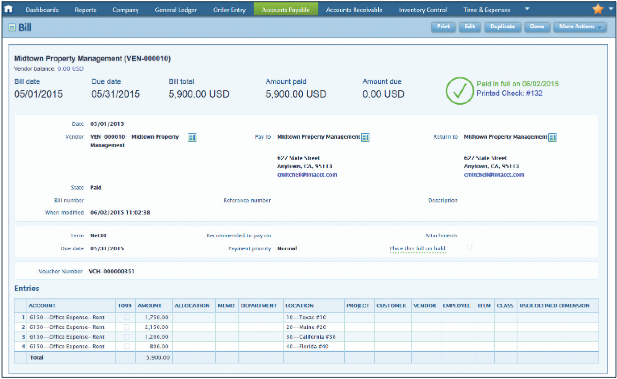 Accounts Payable
With Sage Intacct, your finance team can automate tactical vendor management workflows across the entire accounts payable process with newfound speed and efficiency.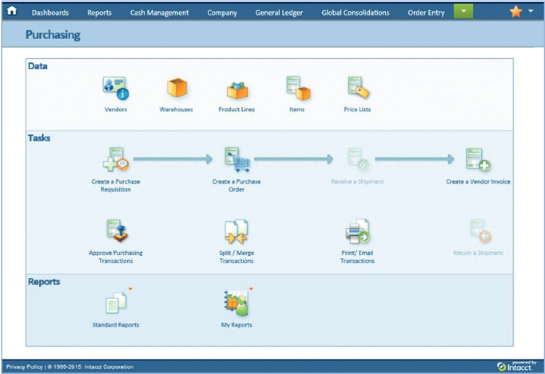 Purchasing
Sage Intacct's purchase order software automates your unique workflows so you can streamline purchase requisitions, purchase orders, and sign-offs. It connects with accounts payable, cash management, and inventory, so you don't have to enter the same data twice.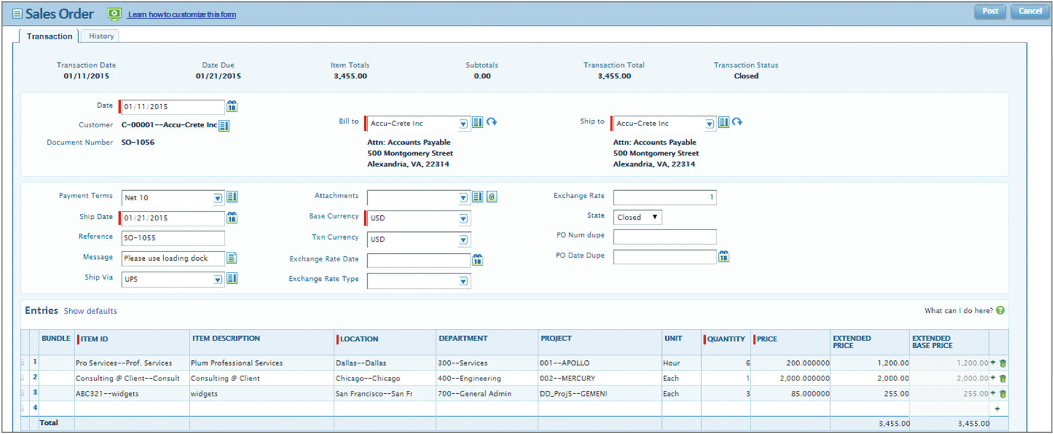 Order Management
Only enter orders once. When the data is in Sage Intacct, it will automatically flow to fulfillment, billing, revenue accounting, and all the other places you need it to. It's easy, efficient, and accurate.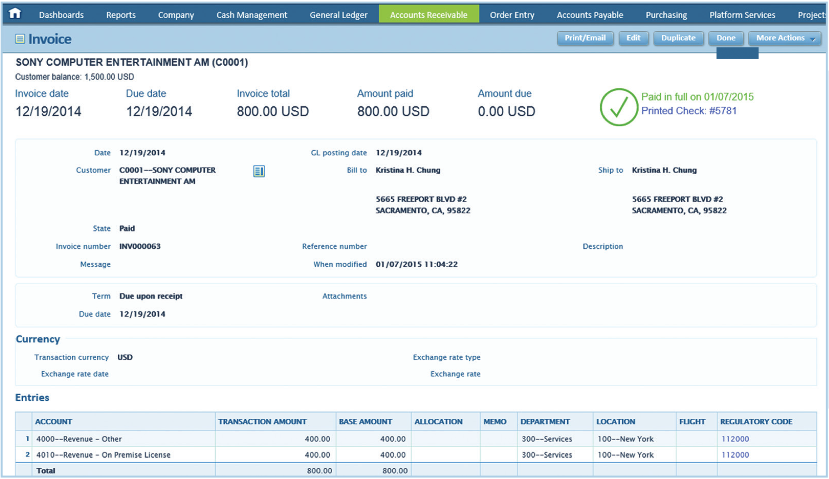 Accounts Receivable
Sage Intacct makes your accounts receivable team more efficient so you can get paid faster. Automate your processes, send invoices by email, and offer more payment options to customers.
Cash Management
Sage Intacct cash management allows your finance team to see transactions across all checking and savings accounts and credit cards, providing a complete, real-time picture of your company's money flows.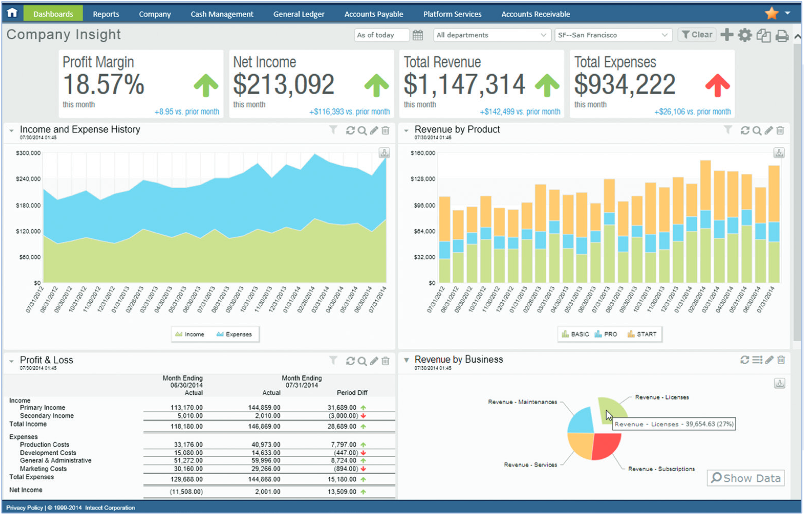 Reporting & Dashboards
Sage Intacct's general ledger uses dimensions to capture the business context of your transactions, operational measures, and budgets. As a result, you can quickly create reports that analyze real-time business performance by business drivers, without having to manage a chart of accounts with hundreds of segments.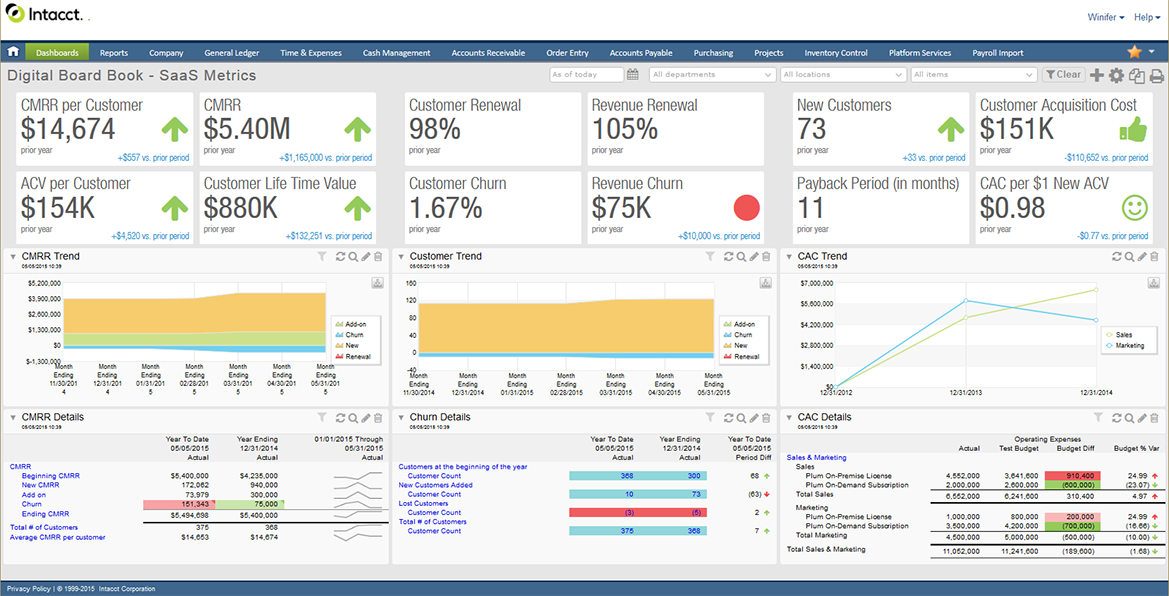 Digital Board Book
Make quicker, more sound strategic decisions with real-time software-as-a-service metrics that go beyond GAAP metrics to include operational metrics—together, these are the critical metrics for your board reporting.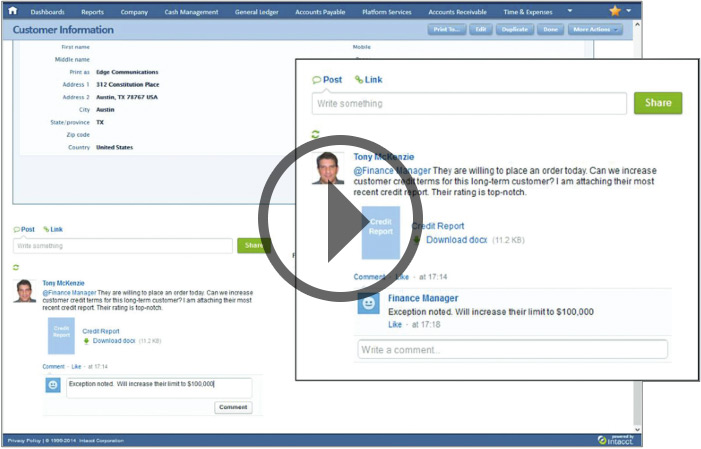 Collaborate
When there's an issue, communicate it directly in Sage Intacct—on specific journal entries, accounts, projects, invoices, purchase requisitions, and more.
Additional Sage Intacct Modules
Add more advanced financial capabilities as your business grows, scales, and evolves. Sage Intacct is there to enable and support your success.
Cargas Sage Intacct Products
Our technical team is certified in Sage Intacct's platform services and provides applications that run natively in the Sage Intacct interface.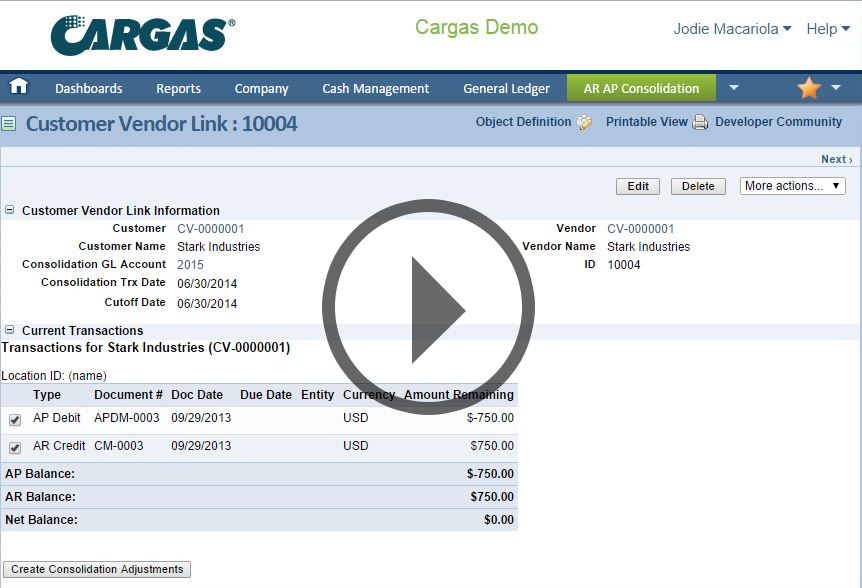 Cargas AR AP Consolidator
Cargas AR AP Consolidator helps businesses with multiple customers who are also vendors. It provides the ability to link customer and vendor records and create matching adjustments, enabling customer invoices and vendor bills to be cross-applied. This avoids the inefficiency of the exchange of payments for both a customer invoice and a vendor bill.
Price: $1200/year
Cargas AR AP Consolidator Data Sheet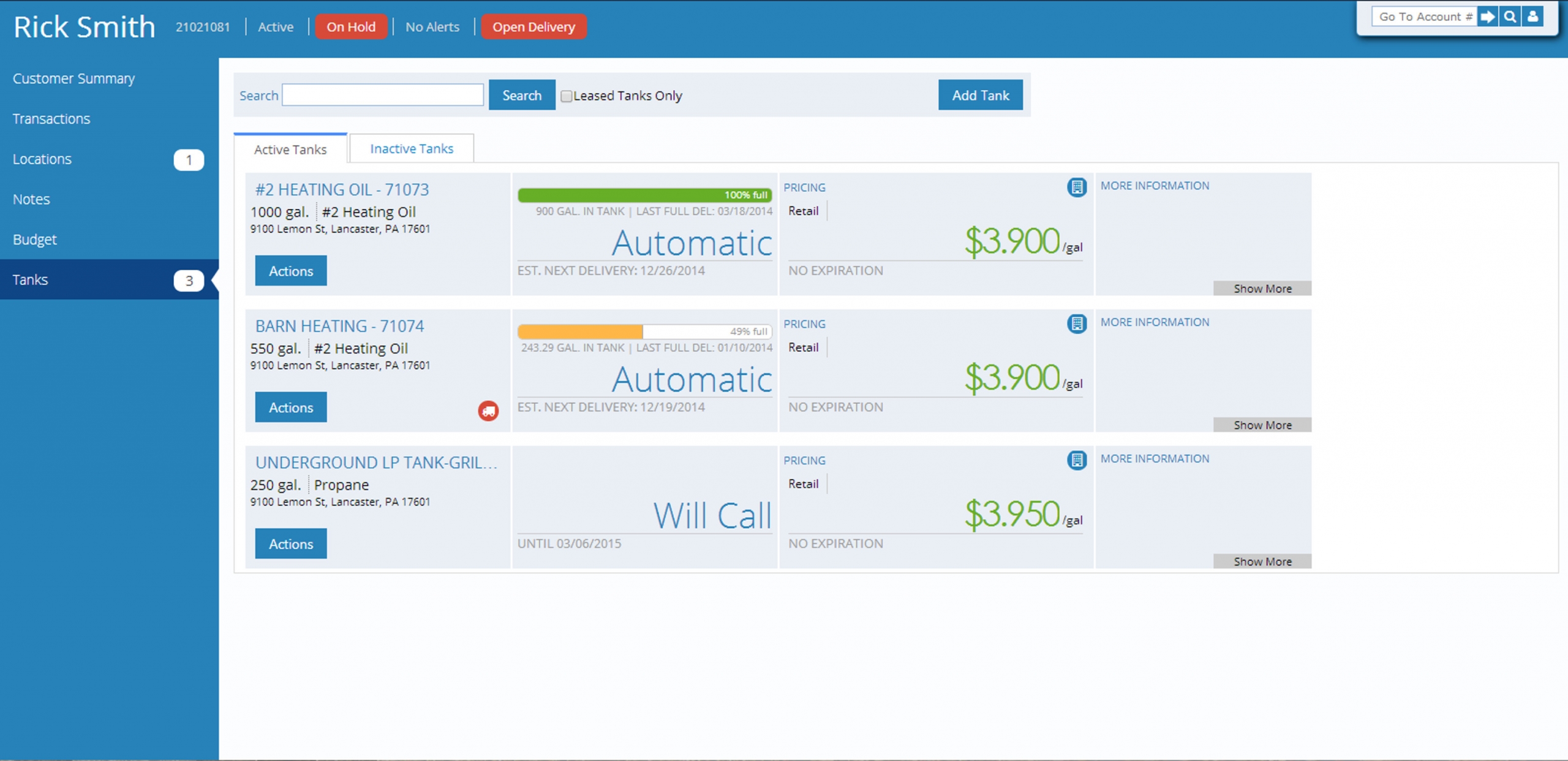 Cargas Energy
Cargas Energy is the leading software and mobile technology for residential, commercial, and wholesale distributors of heating oil, propane, motor fuels, and HVAC service companies. Cargas Energy automates and manages the energy industry's operational needs across all areas of your business. Our scalable, easy-to-use back office and real-time mobile solutions provide proven advantages to manage, grow, and diversify your business.
Price: $2500/user

Is Sage Intacct Cloud Accounting Right for You?
cargas-admin
4 Ways To Build Your Dynamics 365 Integration Microsoft Dynamics 365 offers a robust range of CRM and ERP capabilities to customers. With a cloud-based suite of services to help customers collect, organize, [...]
cargas-admin
The Benefits of Working with a Sage Intacct (VAR) Partner Implementing a new accounting system can be a difficult and time-consuming undertaking. With so much riding on a successful outcome, planning and smart [...]
cargas-admin
Microsoft Dynamics 365 CRM Advanced Find Basics Part 2 This tutorial walks you through more robust features of the advanced find report in Microsoft Dynamics 365 CRM. Learn how to setup a report [...]