To provide a more versatile and robust suite of offerings to businesses of all sizes, Microsoft has announced its November 1, 2016 launch of "Dynamics 365." A 100 percent cloud-based business solution, Dynamics 365 combines some of Microsoft's most effective existing software services along with new technology.
According to Microsoft, "These applications unify CRM and ERP capabilities by delivering new purpose-built applications that work seamlessly together to help manage specific business functions across Sales, Customer Service, Operations, Financials, Field Service, Project Service Automation, Marketing, and Customer Insights."
You might notice that, as part of the change, Microsoft has changed the name from Dynamics CRM to Dynamics 365 for Sales. That may lead you to wonder what's happening with Microsoft Dynamics CRM.
A Change In Business Strategy—But Not A Loss Of Capabilities
As a Microsoft partner, we want our Cargas Systems customers using Microsoft Dynamics CRM to rest assured the features and functionality they have aren't going away. They'll still be there, but be termed "Apps" focused on different aspects of CRM, such as Dynamics 365 for Sales and Customer Service.
In fact, we expect this new approach by Microsoft to offer more business capabilities via the cloud than ever before. Microsoft has developed Dynamics 365 in a way that will allow customers to access the relevant functionality they need as they need it. It's very similar to what they did with cloud-based Office 365 for individuals, only Dynamics 365 is a platform that addresses the software needs of businesses.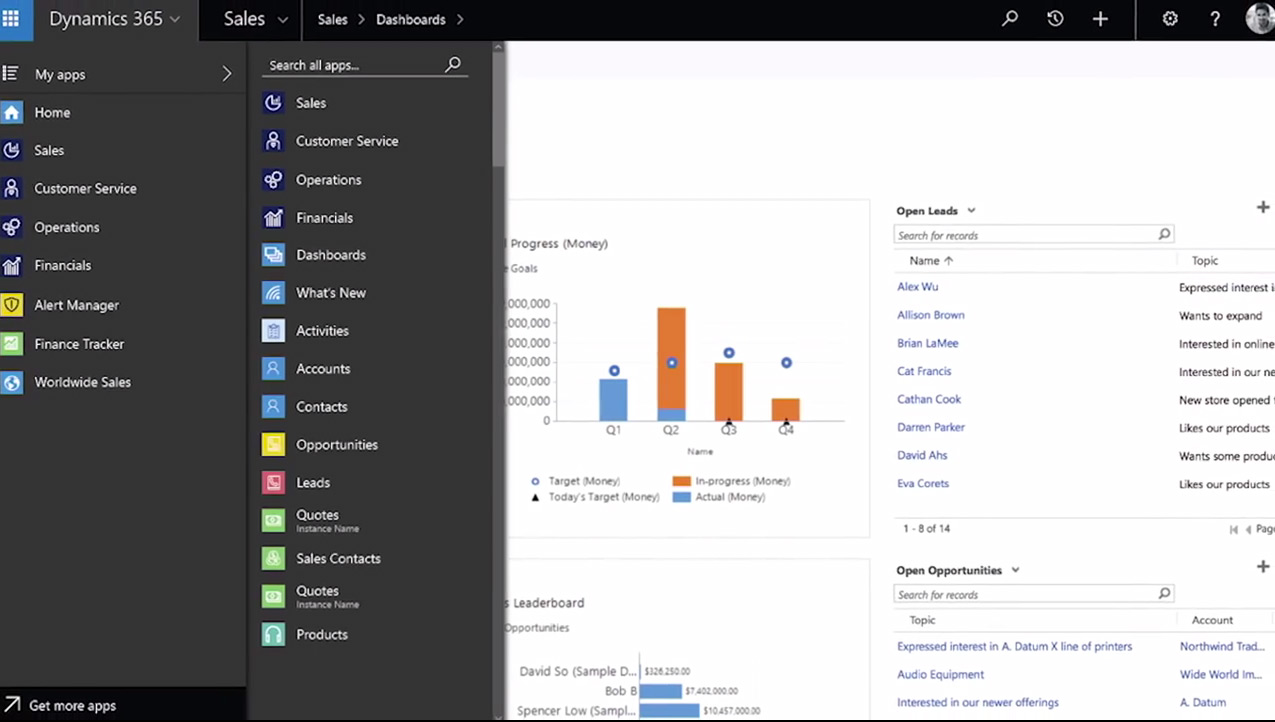 Within Dynamics 365 there are financial/operations and sales/marketing apps tailored to small/mid-sized companies and large enterprise organizations. All the CRM and ERP bases are covered.
Is Microsoft Committed?
We believe this move by Microsoft will stick because of how well thought out and all encompassing it is.  With the name "Office 365" already in place, Microsoft's use of the name "Dynamics 365" shows follow-through with a larger branding strategy. Also, Microsoft's CEO has actively been involved in developing and implementing this new strategy and announcing the change to the public.
What Does This Mean To Me? Do I Have to Make a Change Now?
For starters, there is no immediate action required! Initially, CRM customers won't have to do anything and Microsoft has committed to continuing to develop and support Dynamics GP at least through 2021 and beyond.
As a CRM customer, after November 1, you'll have the same software as you currently have, but your licensing arrangement will change when your renewal date arrives. "CRM" will be shown by another name on your invoice, but you won't experience a change in how the product functions.
Will your price change? That depends on your circumstances. At Cargas we invite you to contact us about assessing your needs and determining the costs. In some cases, businesses' licensing fees may increase while providing more value. In other cases, the licensing costs may decrease.
There will also be a change in the billing and payment process. Customers will now be able to buy Dynamics 365 direct from Cargas. Before, they had to go through Microsoft directly. That's a change that will simplify and streamline your processes, because you will have just one place—Cargas—to turn to for software licensing and support.
Looking Ahead
Although these changes won't have any significant effects immediately, we're encouraging customers to consider where their businesses are headed in three to five years. With more software moving to cloud-based services accessed on an as-needed basis, it's important to anticipate your business's needs and evaluate the solutions that are available. Cargas can help you review the changes that are happening in the software market and identify what strategy will make sense for you in the next few years.
Please contact Cargas if you have questions or would like to discuss how the launch of Microsoft Dynamics 365 will impact your business.