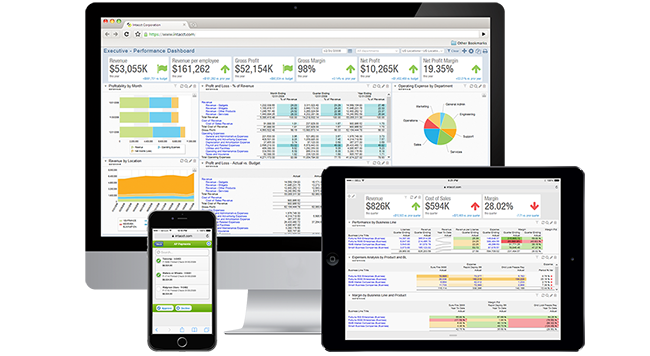 Access Our Intacct Pricing Calculator
What's Included?
Your subscription includes 24/7 operations, upgrades, and enhancements—plus award-winning US-based support. Intacct includes the following: General Ledger, Cash Management, Purchase Order, Accounts Payable, Order Entry, Accounts Receivable, Employee Expenses, Standard Reports, Dashboard, Customization Services. Includes 15GB of storage (5GB of data/transaction storage and 10GB of file storage).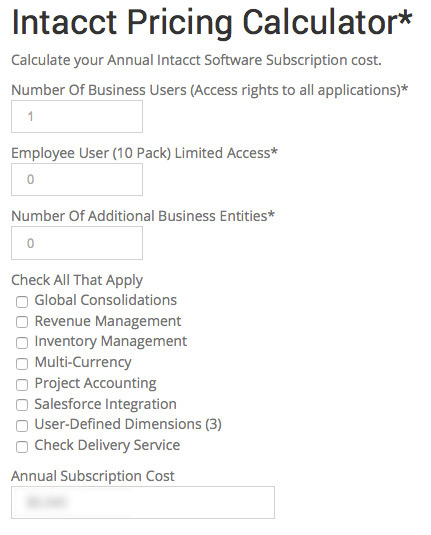 *Pricing calculator is based on Intacct subscription software pricing and can be used to generate a ball park estimate based on the criteria provided. This is not an official proposal and does not include implementation services. For detailed pricing specific to your business including service and implementation costs contact Cargas.
Cargas Implementation Pricing
At Cargas our goal is to provide you with a solution that is exactly what you need. In order to provide you the best solution and pricing we spend time understanding your specific business needs. For more information about Intacct implementation, training and support services call 888-611-3138 or get started now.
Is Intacct Cloud Accounting Right For You?
cargas-admin
Cloud Accounting Software That Moves At The Speed Of The Entertainment Industry The entertainment industry is not for the faint of heart. Perhaps no other industry is as subject to the whims, trends, [...]
cargas-admin
Intacct vs. Sage: Built for the Cloud or On-Premise Choosing the right accounting solution for your industry and operation can be fraught with challenges. How complicated are your budgeting and forecasting needs? What are [...]
cargas-admin
Tel Hai Retirement Community, Honey Brook, PA Solution: Intacct Cloud Accounting Nestled in the scenic rolling hills of Chester County, PA, Tel Hai Retirement Community provides [...]
Find out why working with a partner like Cargas could improve your implementation speed, success rate and save you some money along the way.
Six costly problems that keep CFO's awake at night… and how they get back to business and get some rest.