Since CRM 2015 UR1 you have the option to customize the look and feel of your Microsoft CRM system to include your company colors and logos by creating a Theme.
To create a new Theme go to SETTINGS > CUSTOMIZATIONS > THEMES.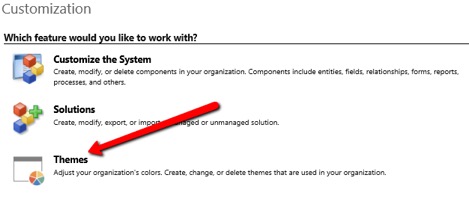 Click on NEW: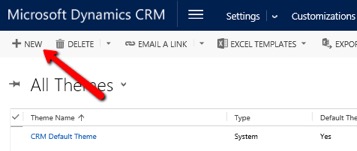 Give the Theme a name and add the Hex Code for the color schemes you want. Adding the Hex Code will give a color swatch so you can verify the color. If you don't know your hex code color look at this online tool for help www.color-hex.com or talk with your marketing department to get the hex codes for your company colors.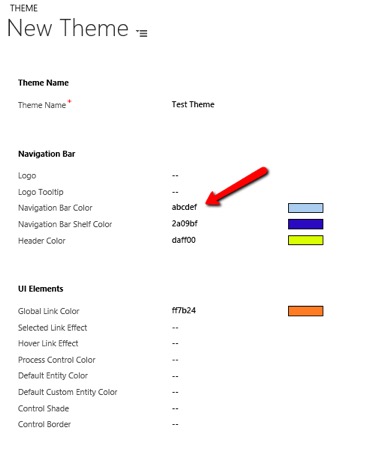 For changing the logo you will need to add a logo file (jpg, png, or gif format) to the Web Resources first and then reference it in the Theme. Go to SETTINGS > CUSTOMIZATIONS > CUSTOMIZE THE SYSTEM and click on Web Resources and then New: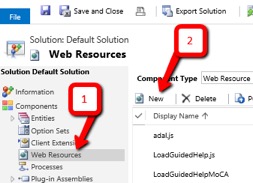 Enter the Name and Display Name for your logo and select which type it is. Then click Browse to upload your logo file: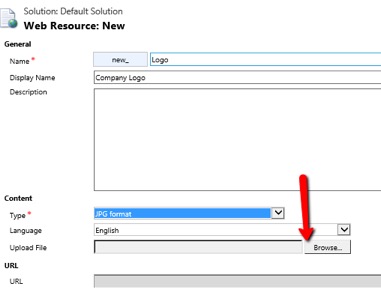 Make sure the logo is sized for the space as it will replace the "Microsoft Dynamics CRM" in the upper left corner of the navigation bar.

Once the file is uploaded click Save and then Publish: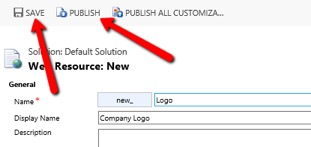 The new logo is now available for use in Themes, so go back to your Theme and add it: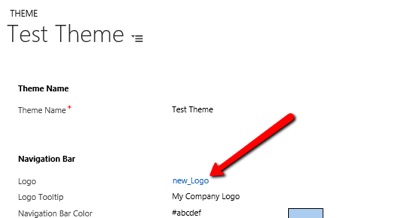 From here you can Save the theme and then click Publish Theme to push it out to the organization. Simply refresh the screen and enjoy the new look of your system, even if it is as ugly as this:

If you want to go back to the CRM Default Theme simply go to the Themes section of CRM and Publish the original theme. This will make that theme the default and restore the system to its original look:

To learn more about CRM 2016 contact Cargas Systems, a certified Microsoft Dynamics CRM partner offering software, services, and support that help improve your business processes.
By Dave Packard with Cargas Systems